Thursday, November 27, 2014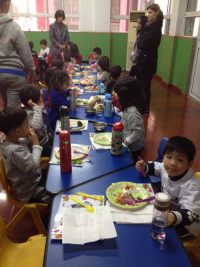 Gobble, gobble, gobble! The students in Early Years had a feast to remember. Not only were students scarfing down food from different parts of the globe, but they were treated to a bit of turkey too.
Another year of invoking the Thanksgiving spirit and enjoying a great American tradition.
Shanghai Livingston American School
580 Ganxi Road, Changning District, Shanghai, China 200335
+86 (21) 5218-8575
+86 (21) 5218-0390