Welcome!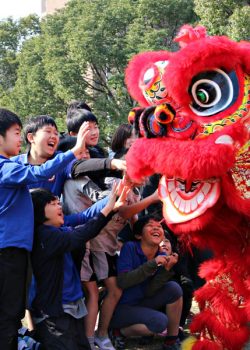 Welcome to SLAS! At Shanghai Livingston American School we do everything we can to help you and your child transition into Shanghai and our school.
We are very proud of our dedicated teaching staff and our top priority is to help your child perform to the best of their abilities. We place a great value on the core values for each student.
Shanghai Livingston American School's Four Core Values are:
1. A Proficient Communicator
2. A Confident Individual
3. Compassionate Citizen of the World
4. A Creative Thinker
Our Admissions Team are here to help!
Tel: +86 (21) 6238-3511 / 5218-8372
Fax: +86 (21) 5218-0390
Email: info@laschina.org
Talk to us about enrollment
Campus Life
Our campus offers classes for students from age 2 and up. We have classes starting with Nursery School all the way up to Grade 12. Our school follows an American curriculum and is accredited by Western Association of Schools and Colleges (WASC).
We invite you to set up a campus visit so you and your child can experience Shanghai Livingston American School firsthand. If you are not able to visit us in person, we are happy to set up a phone call so we can answer any questions you may have.
If you have any questions or would like to schedule a campus visit, please contact the Admissions Office:
Tel: +86 (21) 6238-3511 / 5218-8372
Fax: +86 (21) 5218-0390
Email: info@laschina.org