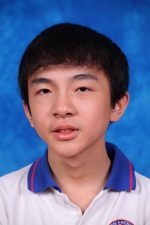 Our student, Calvin Ma, has met the requirements to enter the 2016 National Merit Scholarship Program. Calvin qualified by receiving a Selection Index score of 202 or above on the PSAT.
Of the 50,000 high scorers, about 16,000 will be named National Merit Program Semifinalists. Semifinalists will learn of their standing in September. Semifinalists will only be students who will have an opportunity to continue in the competition for about 8,000 National Merit Scholarships to be offered in 2016.
SLAS would like to commend Calvin on his achievement and wish him luck he next round of the National Merit Scholarship.
Shanghai Livingston American School
580 Ganxi Road, Changning District, Shanghai, China 200335
+86 (21) 5218-8575
+86 (21) 5218-0390