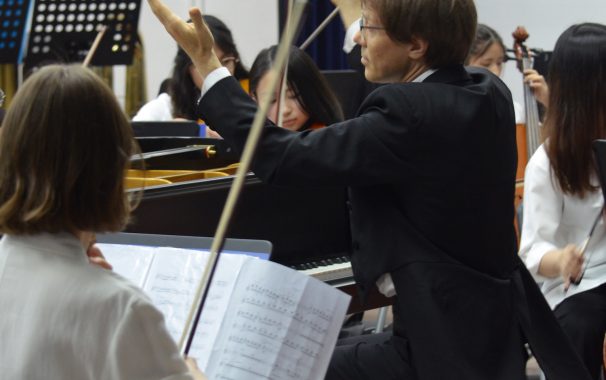 Our Secondary Concert performance was stunning! From timeless classics to a medley of popular songs…our Wildcat audience loved it and truly appreciated all the hard work and countless hours our musicians put in! Every performance and every piece for our musicians is a test of their skills, confidence, and their passion for learning. So proud of our Wildcats!
Here are just a few of the songs that was performed! If you missed it stay tuned to get the full list as well as the recorded concerts!
Rhapsody in Blue
Detective Conan
Mishima
Syncopated Clock
Mayday Medley
A BIG thank you to our amazing Music Department! 
Head of Department: Ms. Polina Chen
Strings Instructor: Ms. Elena Markina
Music Instructor: Mr. Vladimir Kern
Band Instructor: Mr. Petro Vusyk
Shanghai Livingston American School
580 Ganxi Road, Changning District, Shanghai, China 200335
+86 (21) 5218-8575
+86 (21) 5218-0390