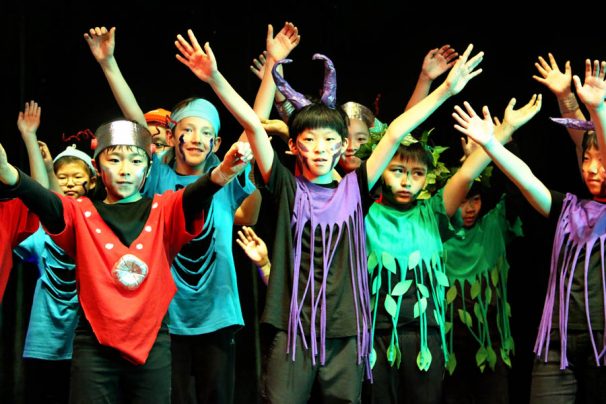 Shanghai LAS brings you the world premiere of Robot World Vs. Wild World, a brand new play by the Grade 3 and 4 Primary Drama Class!
The Spirits of the Forest and the Robots of the City couldn't get along, but in the end, everyone became friends! This one-of-a-kind performance included amazing acting, exciting percussion, fanciful costumes, and magical props. All the students worked so hard and gave an amazing performance.
Congratulations to all our Confident Individuals!
Photo Gallery
Shanghai Livingston American School
580 Ganxi Road, Changning District, Shanghai, China 200335
+86 (21) 5218-8575
+86 (21) 5218-0390