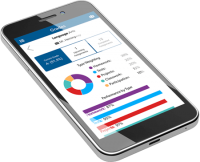 The Gradelink app has been updated and is available in the Apple App Store and Google Play Store. Parents with multiple children can now view grades in one account. Please update your app or re-download. Thank you.
App Features:
View your school's news page.
Quickly access your class schedule, including locations.
View current grades and assignments for all classes, including teacher comments.
Quick view of upcoming assignments, plus graphs of performance by assignment type category.
Easily retrieve your latest report card.
View current and historical attendance.
View discipline entries.
Access billing statements and see current charges.
Set and update grade alerts for all of your classes, including overall grade as well as individual assignment performance, high or low. (e.g. Tell me when my grade drops to a C)
Set and update attendance alerts.
Parents, quickly switch between your kids' accounts at the same school.
..and more.
Shanghai Livingston American School
580 Ganxi Road, Changning District, Shanghai, China 200335
+86 (21) 5218-8575
+86 (21) 5218-0390