SLAS: Happy Thanksgiving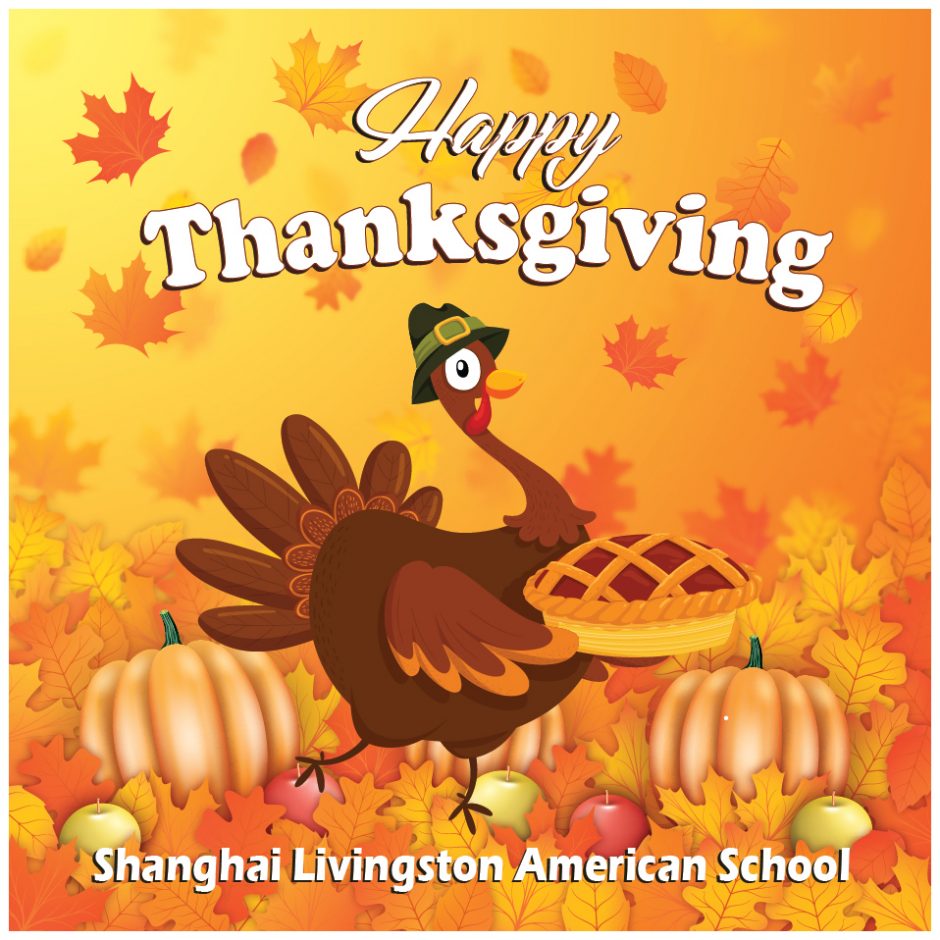 Happy Thanksgiving from Shanghai Livingston American School!
At SLAS, we are thankful for our entire Wildcats Community!
What are you thankful for this year?

30+ Nationalities
More than thirty different nationalities of students study at Livingston American School.

20 Years in China
SLAS celebrates over a decade of providing outstanding education in Shanghai.

Extensive Library
35,000 new books have been added to our refurbished 6th floor library.

We offer a bus service to all students living in Shanghai. Pick-up and drop-off included.Schedule and Fees →
Testimonials
I am sincerely thanking you and the faculty of SLAS for teaching in accordance with their aptitude. Matthew had difficult time studying ... but look at his transcript now! He takes AP classes, gains decent GPA in G11, G12, it is beyond my expectations... He has been accepted by [University] last Friday, we are still waiting for other university's decisions, during the application process, we realized that SLAS is really helpful: SLAS is WASC accredited, the English proficiency is waived by most of universities, Community Services credit are important for admissions as well as scholarship applications, Standard test arrangement (SAT & AP) saved parents time & money. The counselor is always there to give great support, answer questions, and much more. It was a great decision to come SLAS 9 years ago. Words can not show my gratitude, thank you again. — Jessica Cao , Parent 2019