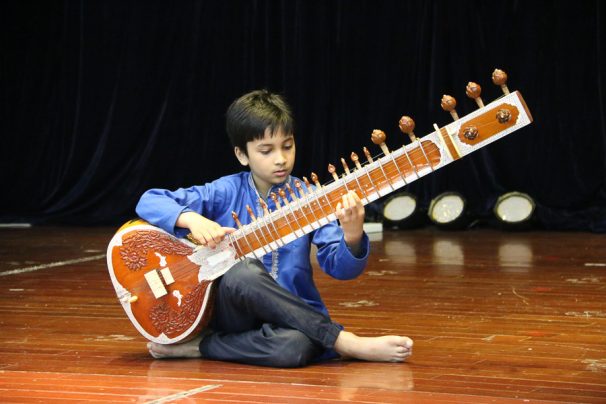 SLAS held our 2018 Primary & Secondary Talent Shows on Friday, March 30th. We congratulate all the students that chose to compete. Everyone who participated displayed great talent and impressed our panel of judges. Our judges had a difficult time narrowing their selections to only one 1st, 2nd, and 3rd place winner. For the Primary Talent Show there were two 1st place awards. For the Secondary Talent show there were two 3rd place awards.
Winners:
Primary 1st Place: Tiffany and Tanisha Jain
Primary 1st Place: Shubhodeep Sinha
Primary 2nd Place: Anna Fukuhara
Primary 3rd Place: Angela Chen
Secondary 1st place: Emma Lee
Secondary 2nd place: SLAS Performance LAB Band: Shawn Lupori, Jun Kwon, Mario Lee, Andy Lee, and Jonason Zhang
Secondary 3rd place: Jennifer Jiang, Cathryn Jiang, Soo-Yeon Nam, Jin-Hyuk Choi, Judy Kwak, and Abby Chang
Honorable Mention: Jonason Zhang
We want to thank our teachers, Ms. Tijana Kos, Mr. James Jack, Jr., Mr. Michael Freeman, Ms Brooke Freeman, and Mr. Darrell Desales who took the time to participate as judges.
Many Teachers and Staff worked hard to bring this event together and we would like to thank Mr. Sasha, Mr. Ruben, Ms. Pinky and Mr. Yao for alot fo the behind the scenes work and special thanks to our event organizers who made it all possible, Mr. Gary Tubbs and Mr. Kevin Gleason!
Shanghai Livingston American School
580 Ganxi Road, Changning District, Shanghai, China 200335
+86 (21) 5218-8575
+86 (21) 5218-0390