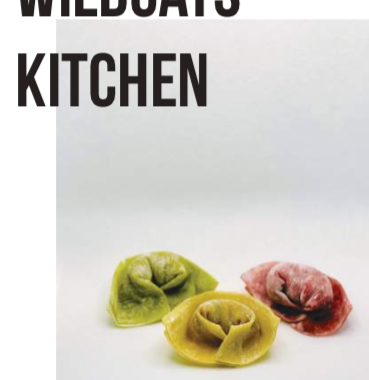 Cooking in the Wildcats Kitchen has not only been fun but has also taught our aspiring young chefs' responsibility, good nutrition, and provided memorable learning experiences. Let's be honest, it's been a year full of fun and building community and friendship in class!
We reached our goal in ensuring that meals and fond memories were being created while igniting their passion for cooking. Our lessons were tailored to assist our young chefs grow their confidence in the kitchen.
It has been a year full of amazing dishes. From learning simple steps on how to hold a knife, cut & julienne, carve a fruit, to making intricate French, Italian, and Asian culinary delights our Wildcats were impassioned with each small step they took. Cooking their global dishes was a sure hit as they put their own personal touches on dishes close to their hearts while learning about the histories and cultures behind them.
We are proud to share with the SLAS community our second edition of the 'Wildcats Kitchen' Recipe book. We would like to extend our outmost gratitude to all the people who have been supportive and made this endeavor a success! May the recipe book inspire you to love cooking more as what Julia Child said once, 'No one is born a good cook, one learns by doing".
Mr. Darrell
Shanghai Livingston American School
580 Ganxi Road, Changning District, Shanghai, China 200335
+86 (21) 5218-8575
+86 (21) 5218-0390