Friday, February 10, 2023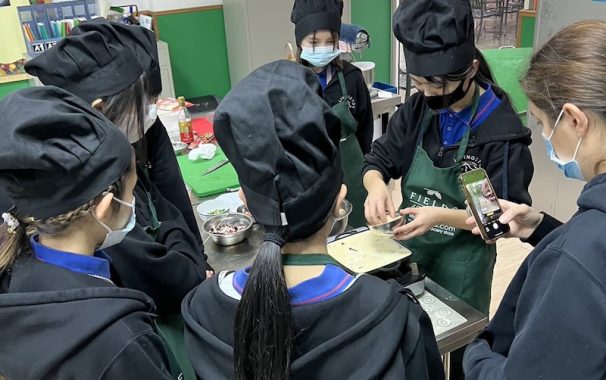 Global Cooking in the Wildcat Kitchen with Mr. Darrell!
Welcome to Global Dishes, a special unit in our Wildcats Kitchen cooking class! Through this unit, we will explore various global cultures and flavors via different project assignments. We will be introduced to and make delicious dishes from all around the world, ranging from Empanadas to Japanese Gyoza.
Through this section our focus will include the various cooking techniques and ingredients used in different cultures and geographic locations worldwide. By the end of the unit, students will have acquired a better understanding of the diverse cuisines and cultures from around the world. So join us for a global culinary adventure! 
Mei Sugihara from Grade 8 is cooking up a delicious Japanese dish, with a twist of history! The dish, called "takoyaki," Takoyaki is a traditional Japanese dish that is sure to have your mouth watering! It is a ball-shaped snack made from a wheat flour-based batter and filled with octopus, tempura scraps, and green onions. The dough is cooked on a hot plate with takoyaki molds, giving the snack its distinctive round shape. Takoyaki has been a favorite in Japan since it was first invented in Osaka in 1935. This student is taking this classic dish and using fresh, local ingredients to put their own spin on it. The result? A mouth-watering combination of sweet and savory that will satisfy any palate!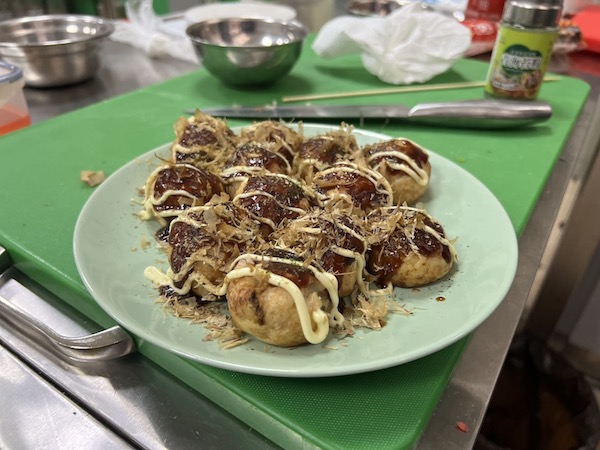 Stay tuned for more Peeks into our Wildcat classes!
Shanghai Livingston American School
580 Ganxi Road, Changning District, Shanghai, China 200335
+86 (21) 5218-8575
+86 (21) 5218-0390