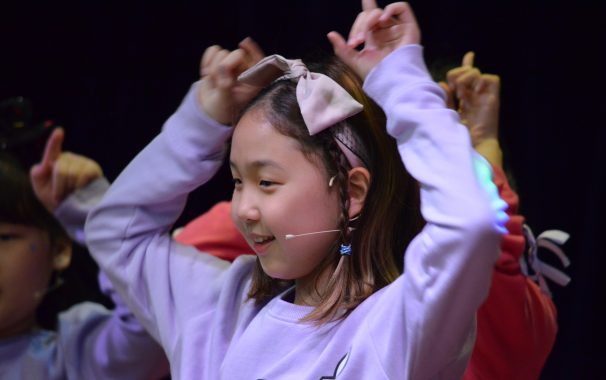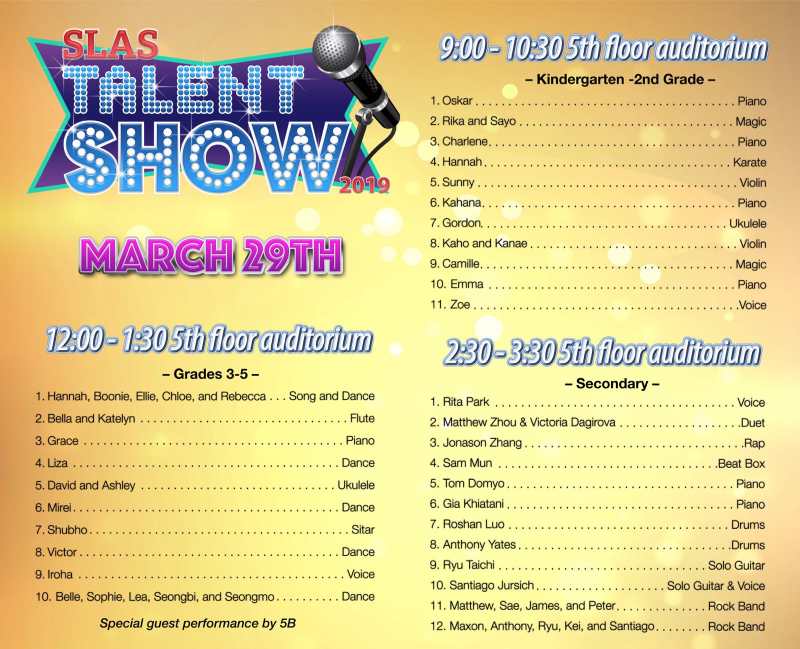 Our Annual 2019 SLAS Talent Show was a fantastic success! All of our talented Wildcats showcased their superb skills. It was a thrilling and very proud moment for all of us at SLAS.
Winners Primary:

Apple Mun G5
Patris-Daciana Corduneau G5
Drishti Pattnaik G4

Winners Secondary:

Jun Ho Kim G11
James Fang G10
Alisa Paoletto G6
Winners:

Zoe Manlangil
Kahana Nakadai
Charlene Hsu
Winners:

Victor Viloria
Shubhodeep Sinha
Grace Lee
Winners:

Maxon, Anthony, Ryu, Kei, Santiago (Rock Band #2)
Mathew, Sae, James, Peter (Rock Band #1)
Jonason Zhang
Stay tuned for more photos as we update!
*Special Thank You to Mr. Robbie & Mr. Jack for the great Photos!
Shanghai Livingston American School
580 Ganxi Road, Changning District, Shanghai, China 200335
+86 (21) 5218-8575
+86 (21) 5218-0390