Friday, November 10, 2023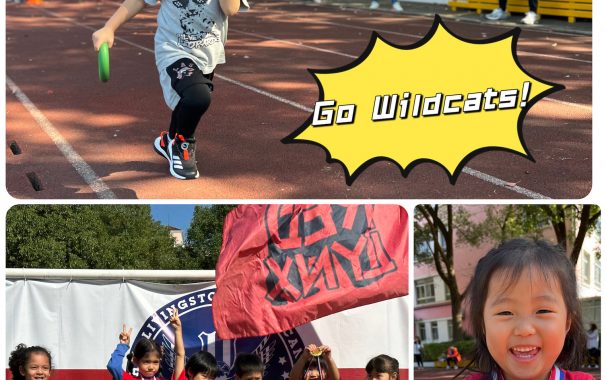 Jogathon
The Primary House Jogathon event from Oct 24-27 was a grand success with the students running a combined 108 km.  Overall, the Silver Snow Leopards won this competition by running 29 km, followed by the Red Lynxes and Black lions at 27 km each, and White Tigers at 25 km.  There was team spirit in the air with cheering, flag waving and students running as fast as they could around the track.  We enjoyed having the parents with us on campus to be part of this event.  The following students were able to raise the largest amount of donations, at each grade level, and we would like to take time to thank them for their efforts.
| | | |
| --- | --- | --- |
| Name | Grade | House |
| Ariana Hsieh | 4B | Red Lynx |
| Kansuke Araki | 5A | Silver Snow Leopard |
| Jeong Woojin | 1B | White Tiger |
| Peilin Liu | 2A | Red Lynx |
| Leia Anan | 3C | Red Lynx |
Second House Event of the Year
On Nov 3rd, we had our Secondary House event and we played soccer outside with the Middle School students, and Volleyball at the same time, with the High School.  It was a tough competition, but in the end, the Silver Snow Leopards won the volleyball, the Black Lions the Soccer, and the White Tigers the Team Spirit points.  Here are some pictures of this event.
There were also a total of 455 core value points awarded in October by our teachers.  It is fantastic to see that our students are living these values each day while on campus.  The Red Lynxes earned 148 of these points, followed by the Silver Snow Leopards with 114, the White Tigers with 105, and the Black Lions with 88.  Here are our core value uniform pass winners for October.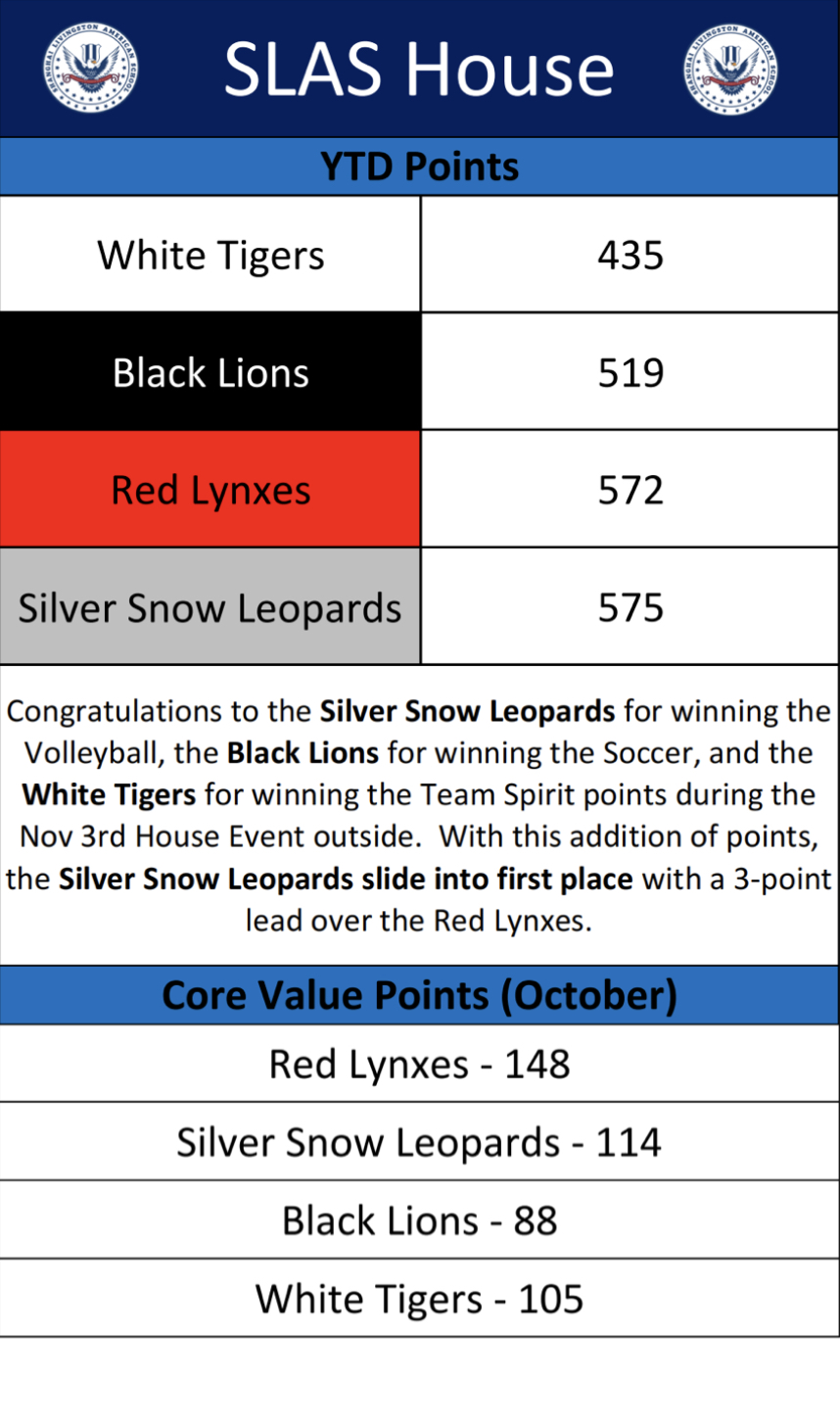 Shanghai Livingston American School
580 Ganxi Road, Changning District, Shanghai, China 200335
+86 (21) 5218-8575
+86 (21) 5218-0390