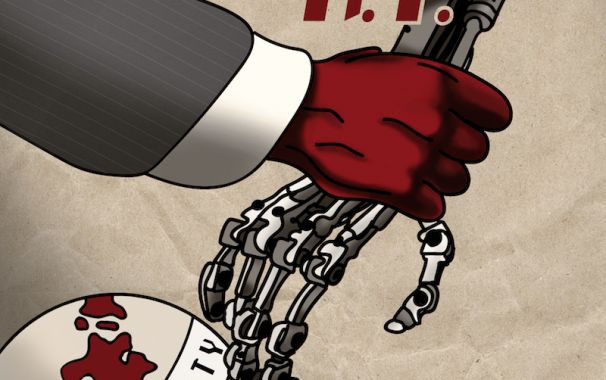 Our Secondary Wildcats in Graphic Design Class are challenging their understanding of the sector. From introducing basic Design Elements & Principles, to Propaganda & Typography, students start with and hone the basics before working on a mini project by redesigning existing packaging!
Check out what they've been working on with Mr. Luke Patterson (Computer Science & works below:
Introduction to Design Elements and Principles,
in this project they needed to use only the basic selection tools and color tools to create a poster to represent their chosen Element or Principle.Jade Seo
Propaganda and typography.
They needed to create a custom and type able font for their poster, which had them using a combination of Adobe Illustrator to create the font and Photoshop to finalize their posters. This was an in-depth project that allowed students to explore the Design cycle through research and development. Maxon Jin


Redesign

Our most recent project, students combined what they learned and were requested to redesign the somewhat lackluster Deli stationery packages and give them a new and improved look.  Olha Oliinyk
Shanghai Livingston American School
580 Ganxi Road, Changning District, Shanghai, China 200335
+86 (21) 5218-8575
+86 (21) 5218-0390