Thursday, February 14, 2019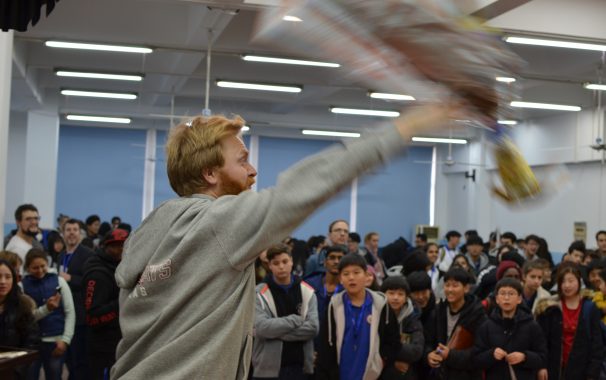 House event: Newspaper Paper plane challenge
At this last House Event on Friday Feb 2nd, students were challenged to create an airplane made out of newspaper!
There were 2 major stipulations, and 3 awards, disallowing a traditionally folded paper plane.
The plane needed to travel at least 5m from a maximum release height of 2m using only newspaper and tape.
Awards & Congratulations to our Wildcats! 
Longest wing span (30 points) See picture Black Lions 110cm
Widest fuselage in diameter (30 points) See picture Red Lynx 25cm
Aesthetics award for best looking plane design (20 points) Red Lynx
Shanghai Livingston American School
580 Ganxi Road, Changning District, Shanghai, China 200335
+86 (21) 5218-8575
+86 (21) 5218-0390