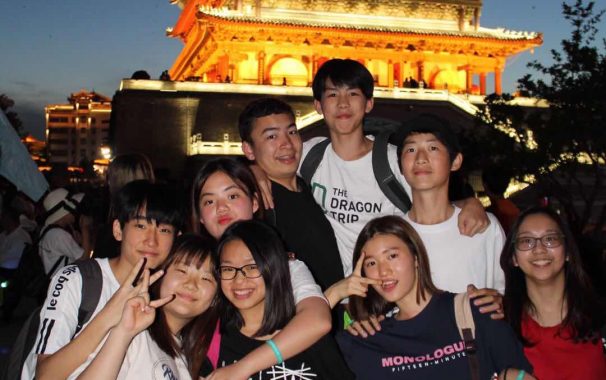 Community Service Trips to Xi'an & Shanghai kicked off this Monday!
Annually, our Secondary Wildcats are assigned 25 hours of community service to complete. The annual Community Service Week at SLAS include events on campus as well as trips to various destinations differing every year. It is a great opportunity for our Wildcats to do their Community Service that our SLAS PTA with Admin support works to plan these trips and community service activities.
Shanghai Trip: The Shanghai trip consists of multiple activities both on and off campus as well as at a local school
Dongping National Forest Park located in Chongming Island for Teambuilding activities, Archery, & Scavenger hunt
Tianmashan Public School Trip is 2 days where TMS students have the opportunity to practice listening and speaking English and SLAS students to reach out to a local community and learn more about Chinese culture. Students do a variety of activities including but not limited to Memory, Bingo, Chinese craft, Ice breaker, Chacha Slides, & Charades
Student Helpers: Secondary students from G6-12 are assigned to classes in our Primary division to volunteer and work with our younger Wildcats.
Xi'An Trip:
A completely packed and fun filled week for our Xi'an secondary students! Wildcats enjoyed calligraphy, Tang dynasty shows, visits to the City Wall & Terracotta warriors, multiple Service Projects, excavating ruins, and making pottery.
Shanghai Livingston American School
580 Ganxi Road, Changning District, Shanghai, China 200335
+86 (21) 5218-8575
+86 (21) 5218-0390