Tuesday, December 15, 2015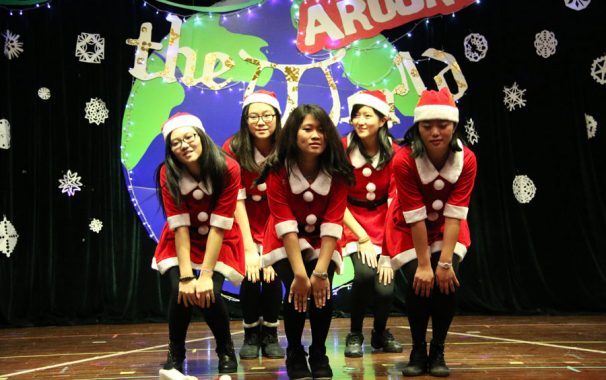 The SLAS 2015 Christmas concerts were spectacular! All our students from Nursery to G12 performed a wide variety of songs, dances, and plays featuring themes from all over the world. Many Secondary performances were original compositions and scripts written by SLAS students! Early Years warmed our hearts with S-A-N-T-A, Jingle Bells Dance, Must Be Santa and many more. Primary performed traditional Christmas songs and dances; including 'Twelve Days of Christmas', 'Rudolph Ride Your Sleigh', 'All I Want For Christmas', and we doubt anyone was moved by the deeply touching rendition of G4's 'We Are The World' and 'Man In The Mirror' medley!
We extend a big THANK YOU to all our Performing Arts instructors, classroom teachers, teaching assistants, and to all SLAS staff that worked tirelessly to make this year's Christmas concerts the biggest and best ever! SLAS would like to thank all of our families who attended and wish everyone a very wonderful holiday season!
Shanghai Livingston American School
580 Ganxi Road, Changning District, Shanghai, China 200335
+86 (21) 5218-8575
+86 (21) 5218-0390