Friday, September 30, 2016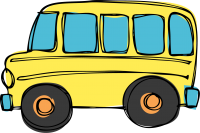 Continuing on our theme for the month, Transportation, we have extended and reviewed our vocabulary to include and identify more terms related to trains, space, road safety and airports.
We are concluding our first Author Study and have read more books by Donald Crews. Books covered this week included: Inside Freight Trains , Zoom, I Read Signs , Sheep In The Jeep, and A Day At The Airport. Students activities around these terms included making a train car in arts and crafts, making paper airplanes, a lacing activity to resemble a train and a writing prompt with a picture describing what they learned in the book, A Day At The Airport.
We reviewed train terms a whole lot this week and role modeled the use of different transportation cars on a freight train such as the caboose, box car, cattle car, stock car, tank car, hopper car, gondola car, tender car and the steam engine. Safety on the road and the concept of being a defensive driver and pedestrian was discussed at length.
We reviewed our alphabet; each student is getting one on one time to demonstrate their understanding of these letters verbally and visually with their teachers. We practiced visual recognition of the alphabet by matching upper case to lower case letters and putting letters in alphabetical order. For tactile learners, tracing the upper and lower case letters was a fun exercise.  This week our Word Wall is filling up with words starting with E, O, Y, V and U.
In STEM this week we have focused largely on Math. Counting to ten with dots and applying this counting technique in an art project of their choice. Students counted dots on two dice while playing a larger than life board game on the rug introduced them to "addition".  We discussed engineering terms around "Push and Pull" by getting together with Pre-K A at Recess and playing Tug "O" War. We discussed the technical concepts of lift, flight and gravity while experimenting with paper planes.
Our Monthly Assembly celebrated Birthdays for Beal and Tinny. Our Wildcat Student of the Month is Kotaro Toshima as Proficient Communicator. Kotaro has demonstrated consistent involvement in the task at hand. His ability to concentrate, remember and articulate clearly serves as an example of "Engaged Learning" to the entire class. He takes initiative to ask questions related to the topic and asks for help when he needs it. Keep it up, Kotaro!
Last but not least, our Pre-K B webpage is up on Edmodo for parents, students and teachers to interact outside of class.
Shanghai Livingston American School
580 Ganxi Road, Changning District, Shanghai, China 200335
+86 (21) 5218-8575
+86 (21) 5218-0390