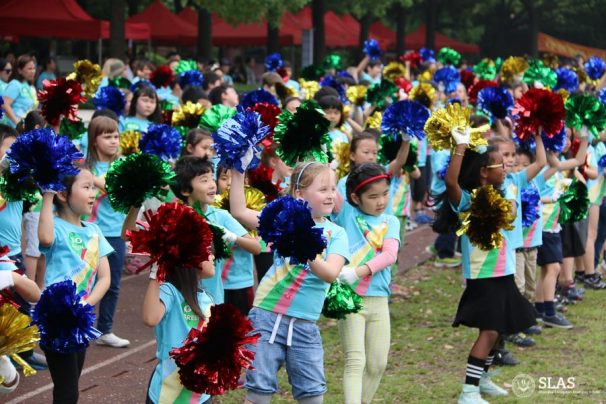 SLAS Administration would like to thank all our families and guests for participating in our annual International Festival. Also, A very special thank you to our wonderful PTSA for all their hard work that made this year's event one of the best ever!
This year we worked hard to bring new activities, like the bouncy bull, and fun games that also educated and brought a greater awareness to our environment and core values.
Delta Airlines kindly provided all our students with our beautiful T-shirts, produced by our G12 student Connie Yang's family and designed by our very own G7 student, Nathan Hung! THANK YOU!
In addition Delta Airlines, Dell Computer and JJ MAX EVENT PLANNER really made a difference at our event. Dell donated a very nice Laptop for the PTSA Raffle and JJ MAX EVENT PLANNER supplied the very fun Bouncy Castle and Bouncy Bull Ride!
Our vendors came from all types of companies that offer services to help our families in Shanghai. These vendors make the our events bigger and better, so please remember their contribution and use their products and services!
2016 International Festival in photos
Shanghai Livingston American School
580 Ganxi Road, Changning District, Shanghai, China 200335
+86 (21) 5218-8575
+86 (21) 5218-0390