Tuesday, January 24, 2017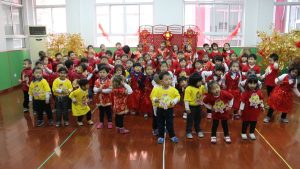 We're happy and we know it!
Our Early Years students would like to wish everyone a very Happy Chinese New Year 2017 by singing the popular children's song "If you're happy and you know it, clap your hands!" entirely in chinese. Our nursery through preschool boys and girls worked hard over the past weeks with their chinese language teachers to bring you this very special performance. Please watch the full video below.
Shanghai Livingston American School
580 Ganxi Road, Changning District, Shanghai, China 200335
+86 (21) 5218-8575
+86 (21) 5218-0390