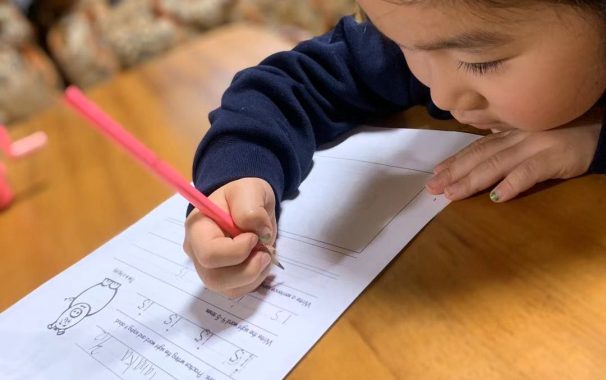 ​It's been quite the experience for our SLAS Community and while the SLAS campus remains closed, our E-Learning has kicked off. Here's a look into our SLAS families in our first few weeks of e-Learning in February!  We look forward to welcoming the SLAS Community back to school once conditions improve and strongly suggest our parents to continue to regularly check our official updates via Gradelink accounts.Now let's take a Peek at what our Wildcats, their families, and our teachers have been up to.

Circumstances are tough but the kids are making an effort to adjust to them. It means a great deal to us for Saki to catch up with her lessons and continue to connect with teachers and classmates through e-learning. Thank you!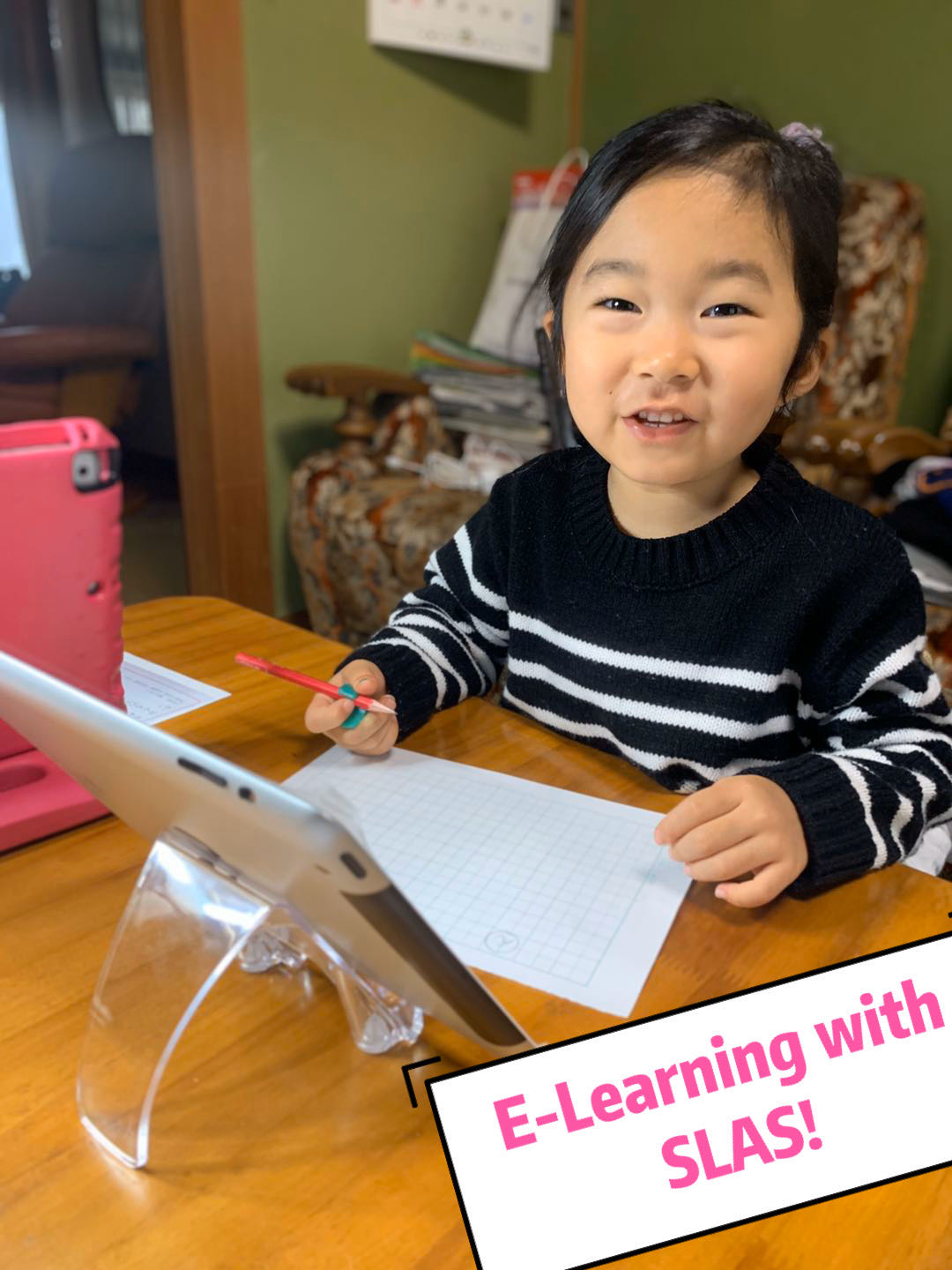 One of our SLAS families shared their experience with e-learning at home together. With many companies having staff work from home, we're hearing about families working together and spending quite a bit of time at the same table!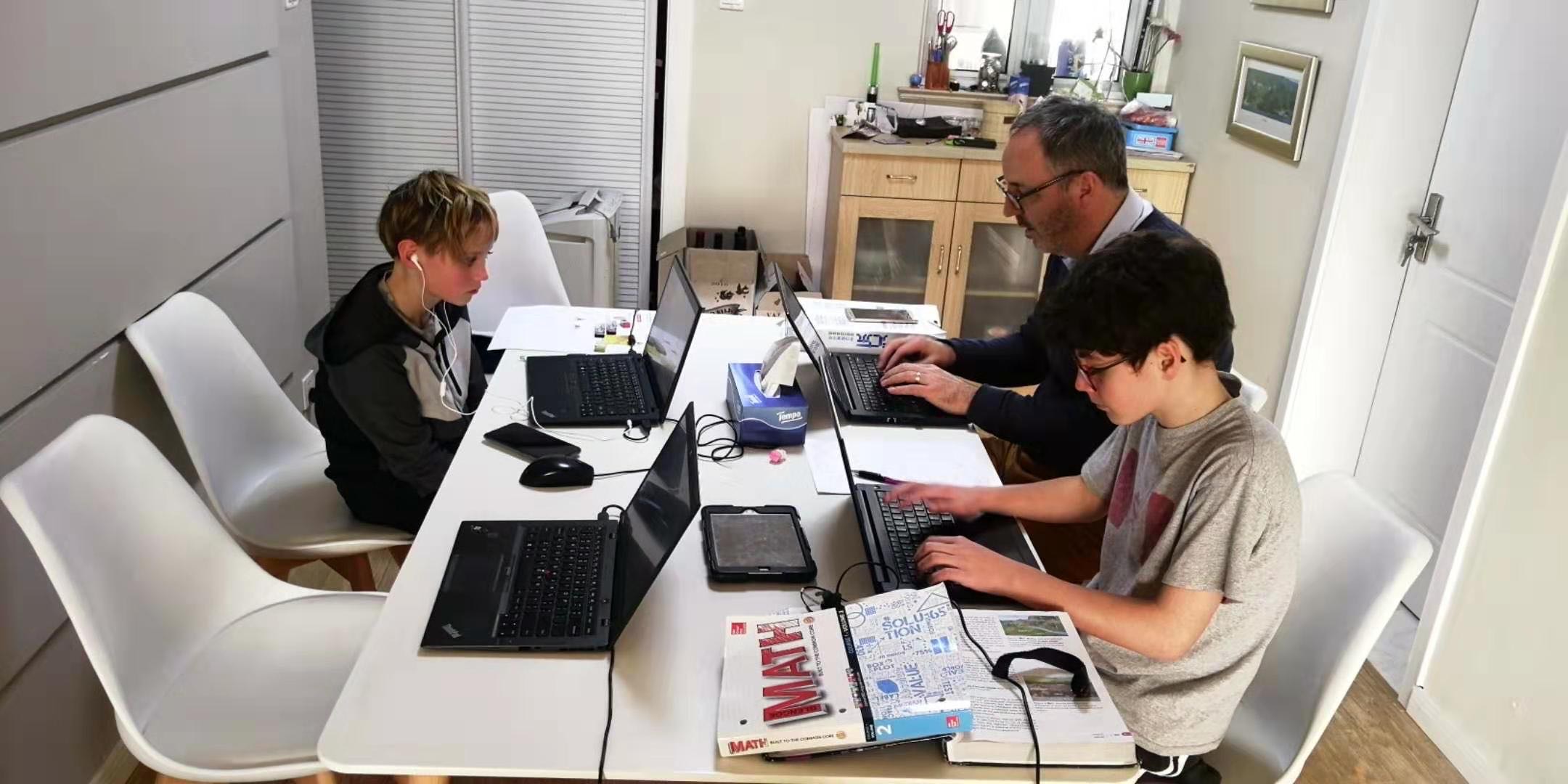 From the Bevis Family, 
The Edmodo Platform is a great tool for the e-learning, it has been very user-friendly and organized thoughtfully by our teachers. My 10 year old son can independently log on, access his daily studies by subject, receive instructional videos (with fun comments for the students!) by his teachers and print off worksheets. If he gets stuck, he has learned to post the questions to his teachers in the group or in a private message and they are very responsive! Being a new process of course there have been some challenges but overall it is working well-and provided an aspect that wasn't expected- teaching my son independent study and organization!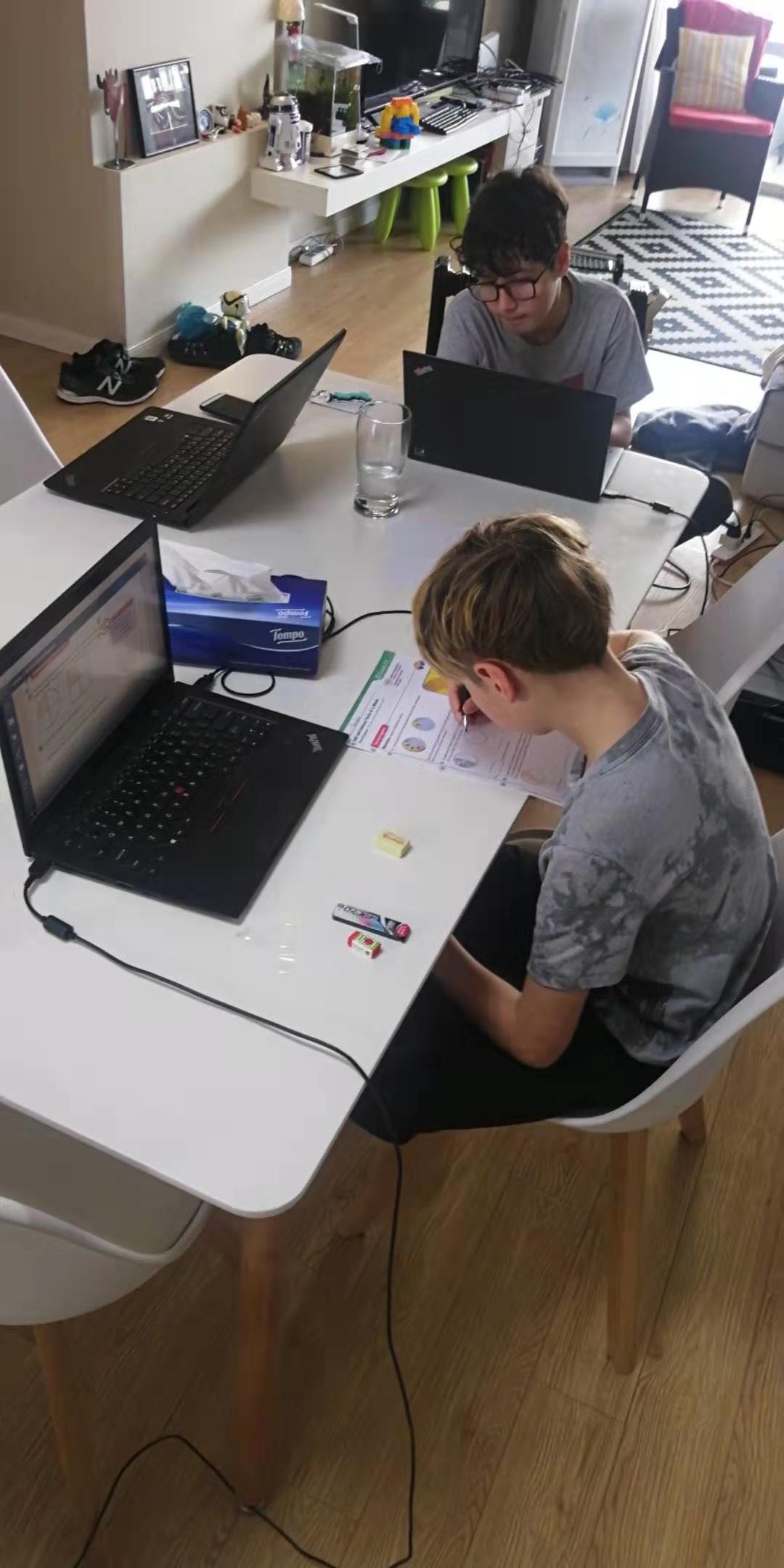 Anjali & Jake Pinto
From the Pinto Family, 
After being stuck in a hotel trying to do e-learning, coming back home to Shanghai has been great. Having access to a printer and stationary, along with unlimited snacks has been helpful. We've tried to stick to the school routine as much as possible, with recess and ten minute breaks-even wearing school uniforms. We've had teething problems with downloading videos and documents but it's getting better as we figure out the apps. We are really appreciative of the teachers and staff who have put tremendous effort into getting e-learning to run smoothly-and for their continual and timely support. Thank you! 
 Several aspects of the Common Core curriculum and math and physics course design that SLAS uses have made the transition to e-learning relatively straightforward for me and my students. 
Many existing materials are available in electronic format, including Power Point presentations and PDF problem sets. In my algebra classes, I add narration to existing PowerPoint lessons to emphasize key points. I then send the slides to students via our class WeChat groups, along with problems for students to work to ensure they understand the material. SLAS math students are already accustomed to working with on-line Aleks homework and Khan Academy mastery projects; in those areas, there has been little impact aside from WiFi connection issues. In AP Physics1, students have access to the online version of their Giancoli textbook. We are using the College Board's AP Classroom problem sets and University of Colorado's online physics simulations to supplement the textbook, much as we do during traditional classes. When questions arise, I provide short videos and virtual white board solutions to students, again through WeChat. Students send their completed classwork to me, and I give feedback on their work relatively quickly. 
 I am able to use much of my 'down time' communicating one-on-one or in small groups to help our students better adapt to the challenges we currently face.
-Ms Lynn Terzis
Secondary Math & Physics
Grade 4, Primary Department
Fourth grade has just completed our second week of e-learning. The first week was tough for everybody; teachers, parents, and students were all struggling to deal with technical issues, and problem solving together. But the second week has been fantastic, and I'm really proud of the way everybody has pulled together to make e-learning work so successfully. Students have really embraced the new electronic platform. They have learned to download class videos, then complete their assignments from home, and upload their completed work to their teachers.
All students are working hard and turning in high quality assignments, and we couldn't be more pleased. But we're making the best of it, and it's working. Our SLAS community are a credit to themselves the way we have come together to deliver a quality learning platform for our children at this difficult time.
Stay tuned for more and follow our Wechat below!
---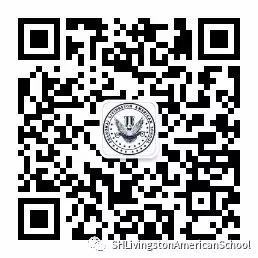 Shanghai Livingston American School
580 Ganxi Road, Changning District, Shanghai, China 200335
+86 (21) 5218-8575
+86 (21) 5218-0390