Friday, December 16, 2016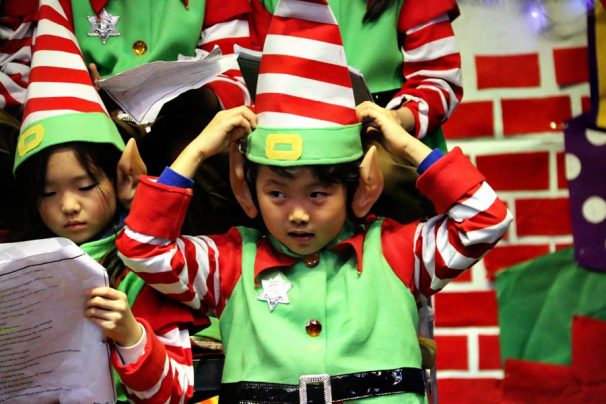 Last week we held our SLAS Christmas Concerts. This year's concerts absolutely heartwarming and a delight for all. Our students from all grades worked very hard and put their hearts into every performance. Songs, dances, skit, and instrumental numbers brought a true feeling of the Christmas holiday! We want to recognize Ms. Julia Borevich and Tijana Kos, our Fine Arts Coordinators, for their planning, direction, and support for these very successful performances. We also thank our SLAS Fine Arts teachers and staff for all their great contributions and hard work in making our Christmas Concerts a wonderful experience for everyone!
We, also, want to thank the many parents who attended this year's concerts. Having you here brings the true feeling of family that we cherish at SLAS.
As the Christmas holiday begins, please enjoy these photos of our SLAS students' Christmas Concert performances.
Nursery – Prekindergarten
Kindergarten – Grade 1
Grade 2 – Grade 5
Secondary School
Shanghai Livingston American School
580 Ganxi Road, Changning District, Shanghai, China 200335
+86 (21) 5218-8575
+86 (21) 5218-0390