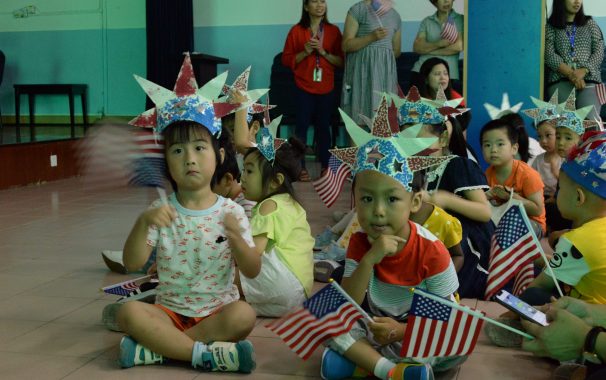 This past Thursday was July 4th, a very important and fun filled day for Americans! SLAS had a great day and our summer Wildcats celebrated the 243rd American Independence Day! Our Primary students watched the Parade of the Early Years in the auditorium before settling down to learn more about Independence Day.
Afterwards everyone enjoyed different Independence Day themed games along with decorating scrumptious American Toast!
Stay tuned for more updates here and on our official Wechat!
Shanghai Livingston American School
580 Ganxi Road, Changning District, Shanghai, China 200335
+86 (21) 5218-8575
+86 (21) 5218-0390