Primary ESL Testing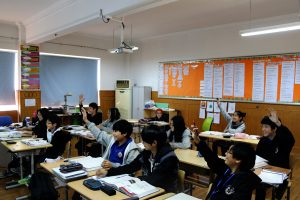 Our language testing has changed to coincide with the structure of the Daily Five program. Instead of being tested at the end of each quarter, the students will now be formally assessed three times each year: at the end of the 1st, 2nd, and 4th quarters.
At the end of the 1st quarter each student will be assessed on their reading comprehension, accuracy, and fluency. These tests are administered individually and each child is tested at their particular reading level. At the end of the 2nd and 4th quarters, the students will be assessed on their writing as well as their reading comprehension. These tests will also be administered individually and at each child's particular reading level.
In addition to the formal testing, students will be regularly assessed on reading comprehension and writing at intervals throughout the school year. When a student successfully reaches a predetermined reading and writing level he or she will be allowed to advance to the next language arts level.
We believe that a more personalized and individual approach will benefit each child and enable them to progress at a rate which is congruent to their development.